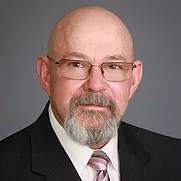 Senior VP of Training and Exercises, Aubrey Cheatham, CEM, MEP, is celebrating his 6-year anniversary with OGL! Since joining us in 2015, he has developed and delivered more than 185 exercises ranging from multi-agency, multi-venue full-scales to smaller tabletops and executive seminars.
Aubrey brings 30 years of distinguished experience not only as an expert exercise provider, but also a top emergency management/homeland security trainer. His commitment to our customers' needs and his attention to detail are legendary.
It's an honor to have Aubrey on staff! Here's to many more years together.